Do you know how many times you have won the listing that has impacted your profile as a Newcastle buyer's agent? You should thank us for that helpful revelation if you are hearing that for the first time.
If you want to be successful as a buyer's agent in Newcastle or Australia, you must be more conscious of overpowering the big players when the listing is out. From experience, there is no better way to wow your competitors than knowing how to win a pre-listing package with class and expertise.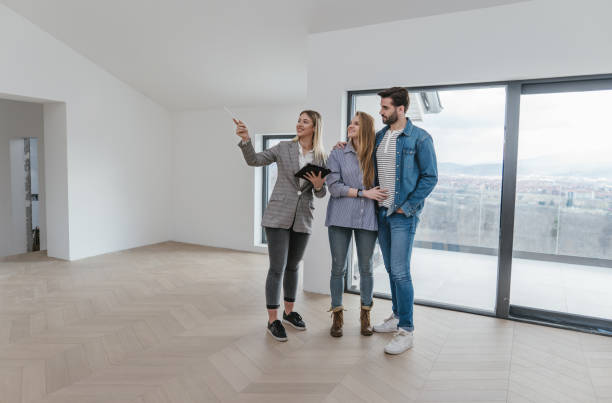 But, pre-listing showings are not a new thing. Is there any trick to it? Yes!
Most Newcastle buyers' agents approach pre-listing, looking out for the general market needs and plateau. But, you can be a pacesetter by paying attention to the seemingly little details that most agent underrates but have great significance in the listing package.
For the records, few Newcastle buyer's agents know how to take advantage of a pre-listing package to score more business points and win more patronage. If you get it right, your success stories will win more buyers to your side, making you one of the most sought-after in Newcastle and Australia. Click here to read about 10 Things to do to Become a Successful Newcastle Buyer's Agent.
There are a few elements every buyer's agent needs to take note of when approaching a pre-listing package. Good news, we have helped you compile the best 5 of them. But, before we evaluate the points, it is better first to explain the subject matter.
What is a pre-listing package?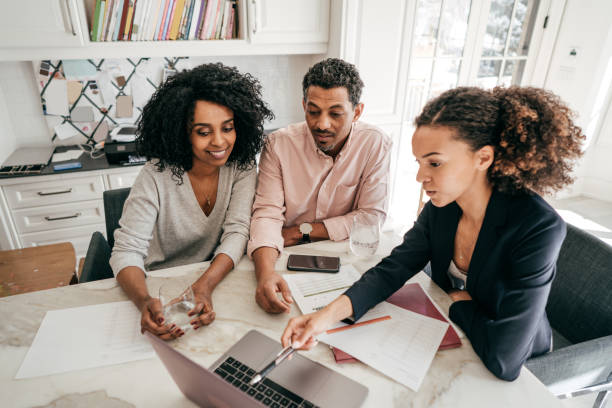 A pre-listing is like a resume showing detailed information about a seller and how he intends to go about the entire selling process from start to finish. In simpler words, the pre-listing package is what confirms a seller is a professional and experienced real estate agent. It is what the seller counts on as the official document which convinces them the seller has what it takes to bring in profits. 
A good pre-listing package shows testimonials, graphical illustrations of the local market analysis, the expected pitfalls and benefits, and more. In truth, an excellent pre-listing package should be detailed, analytical, informative, and visually appealing to sellers and buyers. But every Newcastle Buyer's agent should know how to evaluate to make an informed decision.
Listing agents use the pre-listing package to impress and persuade clines to patronize. So, if you know how to sift through and take away the odds, you will help your clients to buy a suitable property and get the  appreciation in full. 
What are the ten elements to watch out for in a pre-listing package? They have been listed below. Before the enumeration, it is essential to note that pre-listing packages differ from one agent to another. Nevertheless, you can read between the lines when you know how to evaluate.
Five elements every Newcastle Buyer's agent to look out for when evaluating a pre-listing package
1. 'About us.'
A listing agent aims to ease buyer's agent into their pocket with sugarcoated 'About us. So, you must be careful not to be carried away with the mouthwatering introduction. Instead, check the agent's experience in the Newcastle local real estate market, brokerage, personal values, and vision and mission statement.
One mistake a Newcastle Buyer's agent can make is to make an emotional decision on a business scene. Hence, make sure you keep it professional and ask every critical question in your mind as you read through it.
Don't forget that the about us is meant to blow you away. So, it is okay not to believe every word on that page and probe as much as possible when doing your research.
2. Analysis of the local market
We are in Newcastle. It doesn't matter if the agent has been in the field for over five decades. If he doesn't have a good knowledge of the Newcastle local market, he's not right to deal with him. Be extra careful when reading the statistics of the local market as presented by the listing agent.
As an old-folk Newcastle Buyer's agent, you should know every corner in the local market, like the back of your hands, if the listing agent is not empathic enough about the market statistics and data. It is a sign you are dealing with the wrong guy.
A trustworthy agent will give an overview of the local market, including the neighborhoods' climate and activities in the nearby cities.
3. Experience
Experience is a critical element of every business endeavor. Ensure you read out how long the agent has been practicing, including where and when. You need to be conversant with dates too. Also, check how many sales he has done in his career and link the results together to fathom a comprehensive review.
The listing must show that the agent has tremendous experience in the Australian real estate industry. If you are a Newcastle Buyer's agent, you must deal with a Newcastle listing agent.
4. The buying process
If the listing package reflects a tedious buying process, it can be a red flag that you are walking into trouble. One of the good reasons you need to check the pre-listing package is to know the buying process.
Evaluate the stated process of how you two are expected to deal together step-by-step; knowing the process can give you calmness or scare you away. So, it is crucial to know what to expect at this stage.
5. Marketing strategy
This fact can help you to know what separates the agent from the host of others. Check if the strategy denotes the agent is creative and resourceful. If you think the marketing is too shabby to help you get what your client wants and how he wants it, then you can hold back at this stage. Newcastle buyers agents are known for delivering excellent marketing flicks. Don't compromise it.
Finally
The home buying process is already a tedious one. You can't afford to work with a listing agent that doesn't know how to make things easier, faster, and more profitable. Every Newcastle buyer's agent must evaluate a pre-listing before working with the agent. Else, there might be some time-wasting complications in the process. Or your client may not get the desired property at the end of the transaction.