Every region has peculiar laws guiding the activities of their real estate practices. And so does Australia. Before any Newcastle buyer's agent can complete a home purchase deal, he and the seller need to sign an agreement to seal the transaction officially.
In real estate terms, a purchase agreement is legal paperwork that spells out the terms and conditions of a purchase transaction between a buyer and seller. Note that you don't need a purchase agreement if a party buys a service and not goods.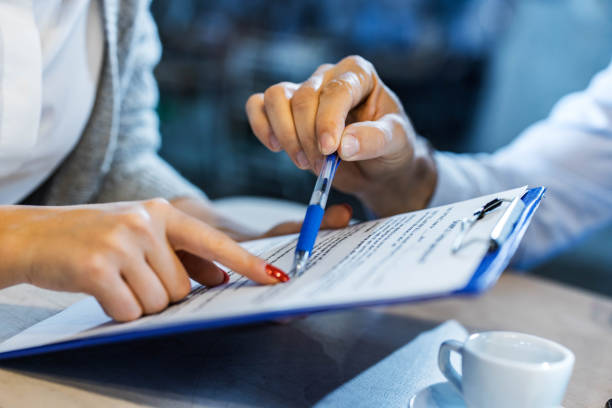 A Purchase agreement is mainly used in more expansive and complex transactions, which most Newcastle buyers agents experience from time to time. It is also necessary for you to identify that a purchase agreement is not the same as a purchase order that a buyer can initiate before discussing the terms of the transactions with the seller.
In contrast, a buyer's agent drafts the purchase agreement after the buyer and seller have agreed to accept all the purchase' terms and conditions. Hence, the purchase agreement is the contract that explicitly explains all the terms and conditions of the purchase and makes them legally binding. Read about 5 Essentials Every Newcastle Buyer's Agents Should watch out for in Pre-listing Package by clicking here.
If you are a just-starting Newcastle buyer's agent and have yet to understand how to draft an all-encompassing real estate purchase agreement on behalf of a client, you are reading the right article. This guide will expose you to the basics of the drafting process of a real estate purchase agreement.
How to draft a good purchase agreement
Remember, this purchase agreement is a contract. Once both parties sign, every word written becomes legal and recognizable in the court of law. As a startup Newcastle buyer's agent, you must be sure the agreement includes the following:
Name and contact details of both parties (buyer and seller)
The address of the property to be sold.
The price of the property.
The date of transfer
Contingencies
Disclosure
Signatories
You can be sure of a good turnout when your agreement is correctly written according to order. Meanwhile, lumping the contingencies and disclosures in the agreement won't make it effective. If you want to write your purchase agreement like a pro, you must do the following:
Call it a purchase agreement
Avoid using some words that sound like legal clichés so that the agreement won't sound more official.
Write in plain language. Don't use any informal words like slang, idioms, euphemism, and the like.
Make sure your words are not ambiguous. If you must use words with several meanings, it is good to spell out the definitions to make them plain in the ear when read to buyers and sellers. You must do all to avoid confusion and doubt.
Be specific when drafting a purchase agreement. Use precise terms that even a seven-year-old boy can understand.
Every Newcastle buyer's agent must comply with the requirements for drafting a good purchase agreement. The reason is that the city is full of immigrants from different continents. So, the surest way to avoid headaches after a home-buying investment is to draft the agreement correctly. Visit https://www.bls.gov/ ooh/sales/real-estate-brokers-and-sales-agents.htm#tab-2 About What Real Estate Brokers and Sales Agents Do What Real Estate Brokers and Sales Agents Do.
Understanding the Terms of a Purchase Agreement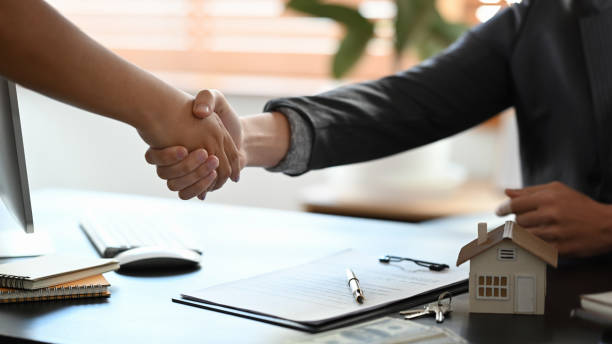 As a startup Newcastle buyer's agent, there is a tendency for you not yet familiar with some terms and jargon of purchase agreements. Without much ado, let's explain them one after the other.
Disclosure
This part of a purchase agreement gives the buyer confidence that they understand what investment they are about to make. It will also assure them that there will not be complications after using the property. Some standard disclosures you must include in the purchase agreement include:
Hazards: This talks about the risks of uncontrollable natural disasters like flooding and tornadoes, toxic materials such as lead paint and asbestos, and environmental issues like the presence of industrial waste.
Homeowners Association: it is important to specify if the property is subjected to the laws of the Homeowners Association (HOA). You need to disclose all information concerning the influence of the association on the property. Newcastle buyer's agents have the right to ask for all vital information from the seller.
Water damage: If the property floods in the spring, you must state it, but you purchase in the fall. In that case, you might not detect any fault, leaks, or damages even after several home infections. Make sure you include all water-related problems in this section.
Another disclosure might be that someone has died on the premises, some general damages need urgent repairs, the home is not in well-regulated districts, and the like. Meanwhile, the requirement for what you can disclose varies from one state to another. So, as a Newcastle buyer's agent, you need to know the local requirements for disclosures in your area before you drift your purchase agreement.
Contingencies
Do you remember we talk about terms and conditions? That right. Contingencies are the part we refer to as 'conditions' in terms and conditions. Newcastle buyers' agents are advised to settle the contingencies on time if the offer is reasonable. Failure to do that means the seller may choose to opt for another buyer who proposes a good deal. Contingencies are always simple conditions such as:
Loan approval: in most cases, buyers are the ones financing the purchase either with a loan or cash. If the buyer cannot get a mortgage, he will likely be unable to pay to acquire the property.
Inspection: Buyers need property inspections to know the exact conditions of the asset he wants to buy. Inspection may either convince you that the property is in perfect condition or expose the faults and damages the seller is trying to cover up.
In conclusion
We advise that you do thorough research when drafting a purchase agreement for your client. You can check the template on the internet and use the information you have gotten in this article to prepare a good legal document. Digital templates can add significant value to your drafting process and make the entire work less tedious.